Toadstool Tutorial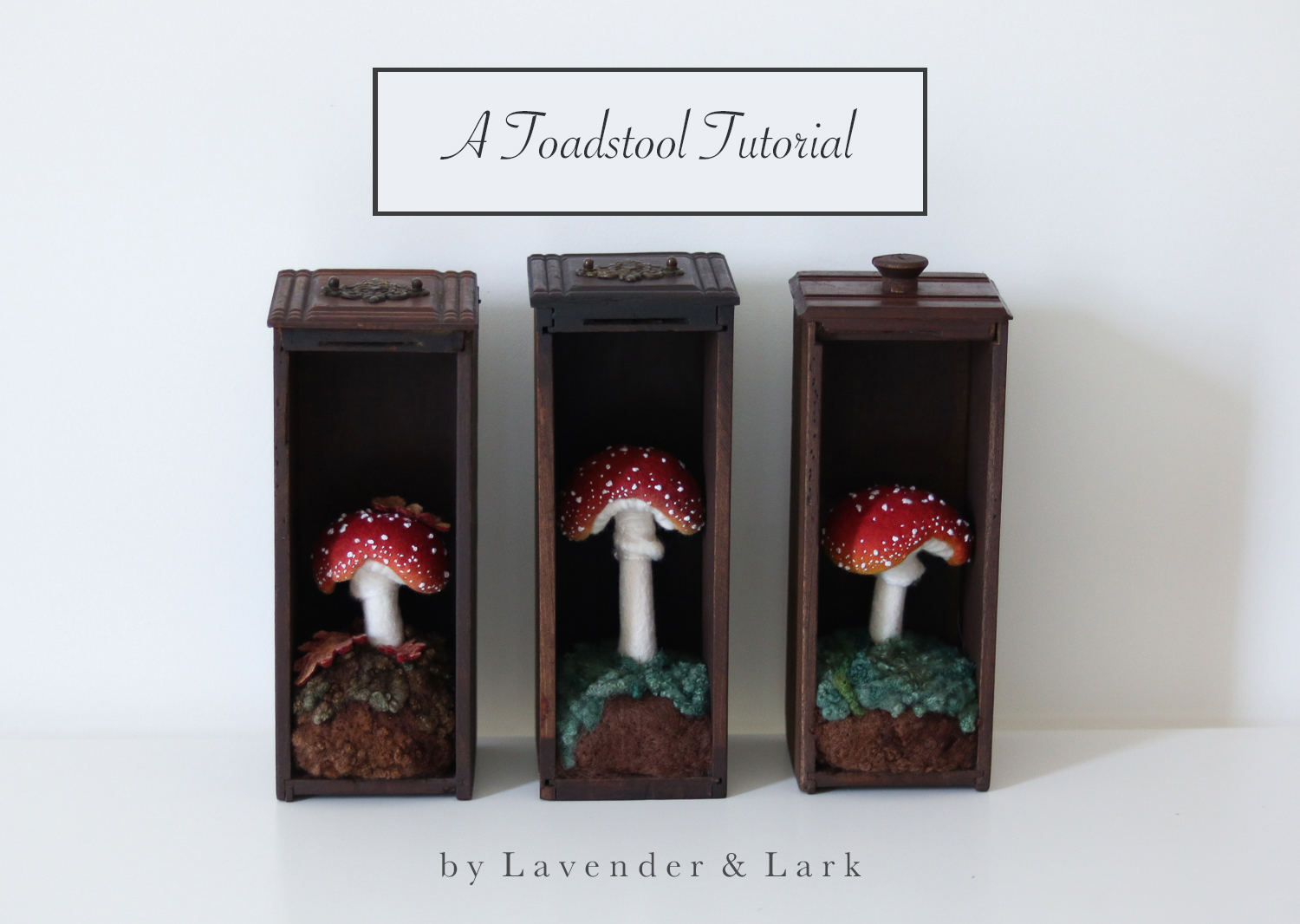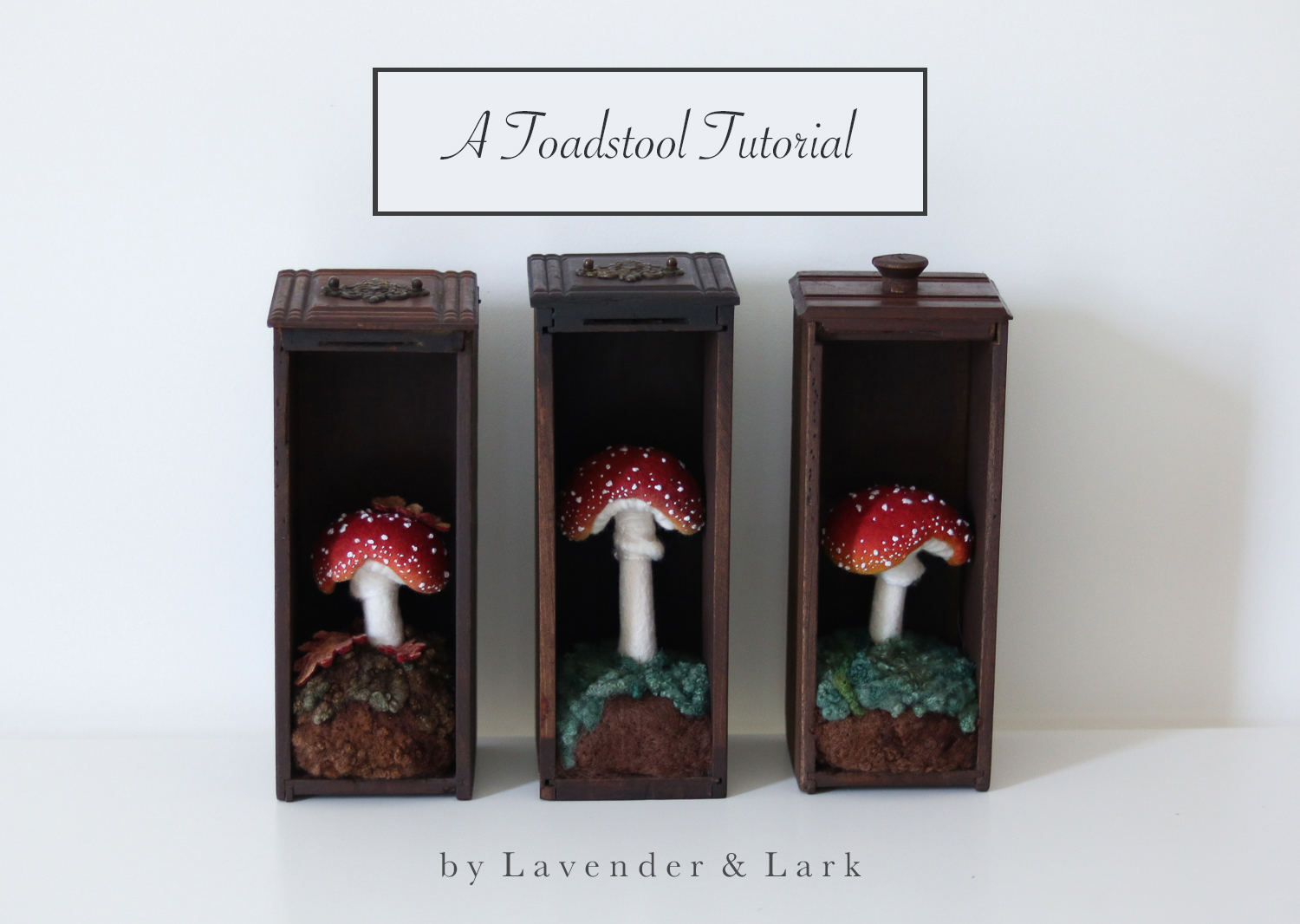 Toadstool Tutorial
This in-depth tutorial will teach you how to create the two styles of felted toadstool I use in my work:
Needle felted toadstools,
and
Wet felted toadstools (as featured in my Hidden Toadstools collection).
You will also learn how to create a mossy nature setting for your toadstools using hand dyed wool locks.
The tutorial is in a password protected area of this website site. The techniques are taught using photo, text and video. You will also receive a PDF with the photo and text instruction.
PLEASE NOTE: This listing does not include supplies.
There are no refunds on tutorials, so please ask any questions before purchasing. You
The tutorial requires the following materials (they are not included).

1. Wool batting (not roving).
2. Hand dyed wool locks: green (and grey, optional). Or white locks that you can dye yourself.
3. Strong sewing thread.
4. White embroidery floss.
5. White wool sheet felt.
6. Felting needle (medium gauge). 4" sewing needle.
7. Copper or stainless steel wire.
8. White and brown or grey merino roving.
9. Antique sewing machine drawer (optional, if you would like to display your toadstool in a drawer, as pictured here).

If you have any questions do not hesitate to ask.